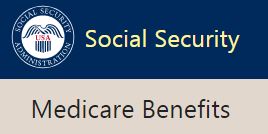 Tuesday, October 15, 2019, began the "Annual Enrollment Period" (AEP) for 2020.
There are many changes for the health and drug plans in 2020 so you will need to be a little more involved in your decision-making process:
Medigap/Medicare Supplemental policy plan "F" will be phased out starting January 1, 2020. For those of you that already have a "Plan F". I recommend that YOU DO NOT CHANGE.
For those turning 65 this year and have an effective date of December 1, 2019, for your Part A & B Medicare, you will have a grandfather clause applied to your future Medicare needs. In short, you will be able to enroll in a Medicare Supplemental Plan F in the future if you so choose. As the law currently stands.
 There will be significant increases in prescription drug prices for 2020 and they are as follows:
Prescription Drug Plans (PDP):
The deductible has increased to $435.00
Initial Coverage Gap has increased – $3,820
Coverage Gap has increased – $4,020
d.Out of Pocket Threshold – $6,350
Medicare Advantage Plans (MAPD) – there might be some new additional carriers/plans in your service area/county. Additionally the drugs cost have also changed in the plans.
There has been changes to the www.MEDICARE.GOV website, particularly a difference in appearance and functionally – See attachment.
RECOMMENDATIONS for all beneficiaries:
If you are taking medications, you should probably shop your plans for 2020 specifically for PDP and MAPD plans. Many of the carriers have changed their formularies/pricing and pharmacy relationships.  This has created a disparity in pricing. (i.e. in the thousands of dollars difference from one plan to another. Doctor/medical participation has also changed in 2020.)
Attachments help with the following:
Medicare 2020 – this attachment walks you through the process with medicare.gov
 Medication Log spreadsheet – Excel spreadsheet will also open in google sheets if you do not have excel.
TIP: Reference your "Medicare and You 2019 booklet, pages 25 – 50, all free services covered by original Medicare at no expense to you. i.e. Flu Shot (flu has started earlier this year, over 79,000 death last year alone in U.S.A. attributed to the flu) – https://www.cdc.gov/flu/about/burden/index.html
In general, because I am 100% independent and medicare 2020 compliant with CMS, I'm available to offer complimentary review and promise to only recommend possible medicare changes if it's in your best interest in doing so.
Thank you,
Tony Lugo
Medicare Specialist
312-505-5846