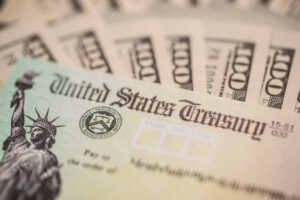 The IRS has the website up and running to check both your first and 2nd stimulus payments.  This may be particularly helpful when filing your 2020 taxes AND you cannot locate your NOTICE 1444 – the letter signed by Trump.  When filing your 2020 taxes, you will have the opportunity to reconcile the stimulus checks and receive additional refunds if due to you.
CLICK HERE to check on your payments.  I suggest you print this screen and keep it will your 2020 tax documents.
Also, it appears they are using 2019 return information for the 2nd stimulus check SO if you didn't file, don't expect a check.  You will have to wait until you file your 2020 return.  CBS expands on this – CLICK FOR ARTICLE.