Medical insurance and other costs can be one of the biggest expenses in retirement alongside taxes.  Doesn't it make sense to make sure you aren't overpaying?  Annual enrollment kicks off 10/15/2018 where you can make changes to your plans.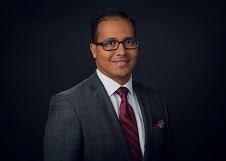 Antonio Lugo of Smart Wealth Strategies has incorporated Medicare plans into his practice and for a very good reason.  Find out why and why you should review your plans with a professional by listening to his short video.  You can talk to Antonio about your review by calling (312)505-5846

I always like to give people a couple options as I am introducing Lisa Schumacher of Everwell Business Solutions powered by Aflac as another source for your Medicare Supplement and Prescription Drug plan review.  She is helping my McHenry County clients make sure they get the right coverage at the right cost.  Contact Lisa at (763)242-6494.